South Fork Foam Saddle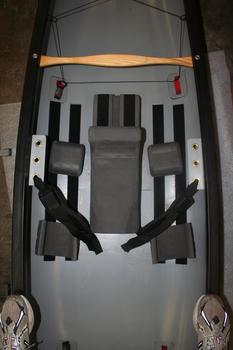 South Fork Saddle for Whitewater Canoes or Long Distance Canoe Racing ....
This saddle is ready use as soon as you install - Not much fine tuning to fit your body. The most adjustable foam canoe saddle on the market. Wenonah Canoe carries this canoe saddle as their whitewater canoe seat.