About Us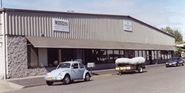 Whitewater Designs is located in Eugene, Oregon

.
We work hard so you can play hard - and be more secure on the river. We manufacture paddling accessories and rescue equipment for all of your whitewater adventures, made from the highest quality materials.
Our Products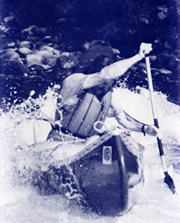 Whitewater Designs Owner, Ken Rodgers, working hard!
When we find a need for a product that would make recreational outings more secure or more convenient, we make it!
We have a wide selection of
Tie-Downs
in vinyl and hypalon with nickel plated or stainless steel D-Rings. Our
Rescue Throw Bags
are made to meet the rigorous demands of outfitters, paddling schools and river aficionados. Straps are better than ropes, buckles are better than knots. We've got a full range of
Straps and Cam Buckles
to keep your gear secure.
We've also got rafters footcups, repair kits, gear totes, fido floats and much more! Browse our catalog and see for yourself!
We specialize in custom work, so if you need a specific product, please feel free to contact us!
This website is for Online ordering only. Payment will be as usual terms established with your account.
Credit cards will be taken over the phone.
Current Dealers:

If you purchased from us in 2014, go straight to "Account Log In," then to "Request a Password and User Name." Once you have requested a password, we will get you onto the website quickly!
New Dealers:

Start by going to "Become a Dealer" and fill out the form completely. Then, go to "Account Log In" and "Request Password and User Name" in the upper right hand corner. Once you have requested a password, we will get you onto the website quickly!
We understand how busy you are and we respect your time. Our goal is that you can efficiently place your order with no hassle or wasted time.
Thank You For Choosing Whitewater Designs!